His name is Ali Masoud but his cartoon fans know him as Masoud, that's the name that has been appearing on his

cartoons for almost Seventeen years now and those who love his radio shows know him as Masoud Kipanya.
He was born in June, 1972, his birthday is on 23rd. During his childhood especially when he was in primary school he was funny, apart from drawing Masoud used to write funny news bulletins and read them to his friends at school.
When he was in standard one at Kijitonyama Primary School he used to go to school with his brother's drawings and pretended that they were done by him. When he reached standard two he decided to stop telling lies, he tried to sketch and the results were amazing. From that moment sky was the only limit for him. He developed his talent by mainly concentrating on portraits and he drew almost all the photos that came his way, and he was good.
His first illustration appeared in the Heko magazine in 1988 and by the beginning of 1989 the magazine was turned into weekly newspaper and the owner asked him if he could draw cartoons especially caricatures of politicians, with his background as a portrait artist that was not an issue and that was when the President Ali Hassan Mwinyi and his cabinet begun to feel the stroke of Masoud's pen.
While with Heko Publishers Masoud got a chance to publish his 32 pages comic book titled 'Heka Heka za Kalunde Mombasa, a story which was depicting the life of young man who was seeking the greener pasture by stowaway, he illegally boarded the ship in the Dar es salaam Port and found himself in Mombasa where he went through a lot of hardships.
Masoud went on working for different newspapers including Baraza, Business Times, BBC Focus on Africa and kept on doing portraits and paintings while participating in art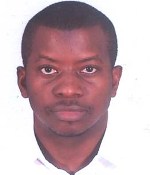 exhibitions. In 1994 he joined the first independent Tanzanian daily paper, Majira as an editorial cartoonist. While working for Majira he was also appointed to head the weekly cartoon newspaper, Sanifu which was another sharp needle for politicians.
He got married to Sarah in 1999 and in the same year he decided to broaden the spectrum of his art activities by joining the Clouds Entertainment as a radio presenter where he begun with the children's program. In 2000 Masoud and Sarah got a baby boy who was named after Malcolm X, unfortunately things didn't turn according to their plan and they divorced in November 2002.Masoud is an artist who believes in living life as it comes, as the flow forces its way through, he easily goes along with it. He believes that when one feels like screaming then nothing should stop that person from screaming. To him happiness is always created by the person himself thus nobody in this world should complain that this or that person makes him happy or unhappy. Masoud believes in going to an extra mile just to be happy for he only lives once.
He consequently acknowledges the fact that being an artist costs him and he stresses this by saying "Artists tend to want to have their own world where they could live and do things as they wish. They have their way of looking at things, not a normal way. They apply art in every thing and every step of their life to the extent of becoming nuisance to those around them. They are easily identified as the most selfish people the world has ever seen though in realistic they are not."
Masoud discloses that those who fall in love with artists may agree with him for in most cases they end up being disappointed simply because they don't understand them. It is very difficult to live with an artist. They never reach a conclusion as a normal person does and this can be seen when they work, it is only the deadlines that make them stop doing what they do, they are never satisfied with the strokes of their brushes or pens, given time they can spend time putting the unthinkable and impossible details on their drawings and funny enough they do the same to their daily lives.
On the issue of not easily being satisfied as an artist which others regard it as being perfectionist, Masoud recalls one incident when he was designing a logo for his clothing line, "to date, I have done about twenty drawings and I'm still not happy about the way they look, surprisingly, people love each of them, I'm confused but I guess I just have to learn how to agree with me, myself and I.
I personally can not call this state as 'being perfectionist' to me it's just a state of not wanting to irritate the eye of the person who will be watching what I have done. It has got nothing to do with being perfectionist.
Throughout his life as an artist Masoud has been around the world attending symposiums, exhibitions and other art activities and he has won several awards and prizes in art competitions. As a human being, Masoud is ambitious. his ambitions are, to become the president of the United Republic of Tanzania, to own a significant number of outlets worldwide that will be selling his cloths (he owns a clothing line 'KP' which is a contraction of the word Kipanya) and to have a syndicate that will be selling his animation cartoons worldwide. To him it doesn't matter which comes first though it seems like clothing line is getting all the attention as a top priority.
His own philosophy is 'God gave us tomorrow to rectify our yesterday's mistakes'